Pastor Doug has served Cornerstone Church for twenty years. He enjoys playing guitar, drinking good coffee, and preaching the Word.

Pastor Renae leads worship at Cornerstone. She enjoys reading a good book, enjoying good chocolate, and spending time with their kids.
Associate Pastor - Youth Ministry
Josue Paz serves as Youth Pastor at Cornerstone Church. He enjoys a good game of basketball, skateboarding, and spending time with his family.
Associate Pastor - Kids Ministry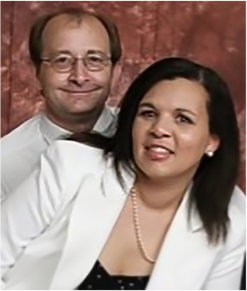 Charles and Jackie McGowan
Church Board and Ladies Ministry
Church Board and Men's Ministry